In & Out Alive Free Download

About This Game
You can play as a Lone Wolf (Solo / Singlplayer) or in a group (MultiPlayer).
Your main goal is to obtain the lost Artefact within the chosen area.
In the area you've chosen are the enemies and they don't want you to obtain their artefact.
So you have to fight for your own life.
Enemies:
1. Beast -> Tank type of Monster, with decent amount of health and with big claws,
which does a pretty solid damage. He is a close range monster.
2. Patient -> Not a very smart entity. He likes walking around, but if he sees you,
then he will chase after you, gives average damage, few bullets can take him down.
3. Porter -> Something like a mage, but not as smart, the only spell he knows how to summon a fireball,
that aims at you and he can teleport himself somewhere that is close to you.
He is really annoying and hard to hit. He can be taken down by few bullets.
But you must hit him first (It's hard to hit him).
4. Keeper -> Has good Health and gives even better Damage. his only goal is to keep his artefact all for himself.
And he will track you from the moment you will arrive, to the moment you will leave. But be aware!
If you pick up the artefact, he will get in "rage mode" (2x Health,2x Damage)
If this is too easy for you, you can make it harder in lobby by sellecting higher difficulty (adds more enemy damage,
as well as ability to regenerate their health if their are not fighting)
Or you can give yourself less time to achieve your main goal (finding artefact)
You can choose from 3 avatar options:
A. Tiffany: Has Medium Hp and Damage. She's eqquiped with her favorite weapon the "MP5", with total of 150 deadly bullets,
as for her second best friend there is P320 With xx? bullets,and of course nobody can go on a mission without knife,
and in the darkest areas, you would like to see something, so you can use the flashlight attached to her shoulder.
B. Scout: Big fan of M4A4 (with xx bullets prepared to be used) and a Colt 1911 (with xx bullets also prepared to be used),
he has a sharp knife, ready for this job and also has a flashlight.
C. Igor : No Face, no skin to be seen, just a suit. but he is cool (i hope so) carrying an Ak (xx Rounds) and with his favorite handgun Baretta(xx Rounds).
Also has a knife (I half expected it to be made out of wood) but he is sharp… at least he said he is. (Also owns Flashlight attached to his left Shoulder)
Areas:
1. Area 1 -> Secret Laboratory, with big Corridors, lots of doors and plenty of space.
2. Area 2 -> Pyramid in Desert. You have to find a way into the middle of the pyramid, to face the Special Artefact keeper,
if you defeat him, you can pick up the artefact and leave.
More maps will be added in updates.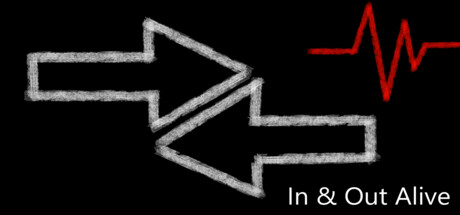 Title: In & Out Alive
Genre: Action, Adventure, Strategy, Early Access
Release Date: 2 Mar, 2023
Early Access Release Date: 2 Mar, 2023
System Requirements
Minimum:

OS: Windows 10
Processor: intel i5 3470
Memory: 8 GB RAM
Graphics: Geforce GTX 970
DirectX: Version 11
Storage: 9 GB available space
Sound Card: On Board
VR Support: None
Additional Notes: None
Recommended:

OS: Windows xp
Processor: intel i9
Memory: 12 GB RAM
Graphics: RTX 3060
Storage: 15 GB available space
Sound Card: On Board
VR Support: None
Additional Notes: None
In & Out Alive Pre-installed – Download file, run, wait for few minutes to download all files from game server (depending on your internet speed), PLAY.

Free Download In & Out Alive Game
Full Game, latest version. Download for Free!