Solitaire Expeditions Free Download

About This Game
Solitaire without the gimmicks!
Free play mode offers over 175 solitaire variants in a clean and simple interface. No gems, power-ups or wildcards, just classic solitaire games played with standard rules. Choose from well-known favorites such as Klondike, FreeCell, Spider, Canfield, and Golf or try a new variant you've never heard of before!
Don't know how to play? No problem!
Solitaire Expeditions features an in-game hint system along with an extensive rules page that includes text descriptions, labelled overlays, and even animated gameplay!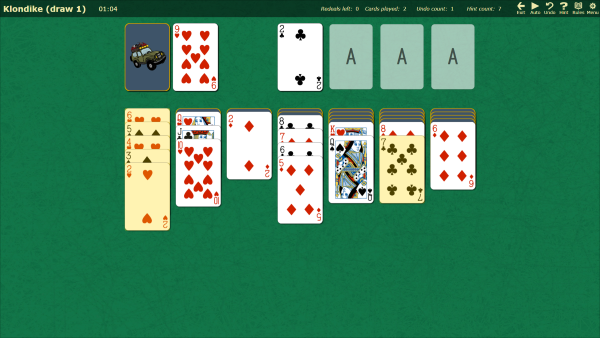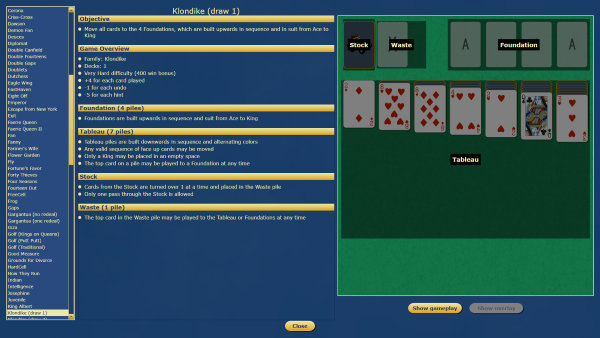 Why just play solitaire when you can go on an expedition?
If you're looking for more, try expedition mode where you can embark upon a cross-country road trip. Plan your route and travel from state to state by winning games. And since every expedition needs mystery and adventure, each state features three randomly selected solitaire variants, letting you experience games you may have never seen before!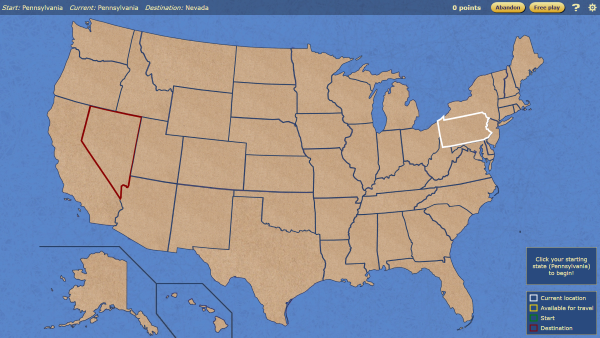 Discover and unlock new items
What's an expedition without new things to discover? As you make your way through an expedition or free play, accumulate points, earn achievements or find other ways to unlock new card backs, decks or backgrounds.
User profiles
Solitaire Expeditions supports multiple user profiles. Keep your hard-earned stats and progress separate from other members of your family or friends!
Complete list of variants (179 in total)
A: Accordion, Acme, Acme II, Addiction, Agnes Bernauer, Algerian, Ali Baba, All in a Row, American Toad, Arizona, Aunt Mary, Australian Patience
B: Baby Spiderette, Baker's Dozen, Baker's Game, Batsford, Beleaguered Castle, Baroness, Baroness II, Beehive, Big Apple, Big FreeCell, Black Hole, Black Widow, Block Ten, Bristol, Busy Aces
C: Canfield, Caprice, Carpet, Casket, Corona, Castles in Spain, Castles in Spain II, Chameleon, Chessboard, Citadel, Clock, Colours, Criss-Cross
D: Dawson, Demon Fan, Deuces, Dieppe, Diplomat, Double Canfield, Double Fourteens, Double Gaps, Doublets, Duke, Dutchess
E: Eagle Wing, Easthaven, Eight Off, Emperor, Escape From New York, Exit
F: Faerie Queen, Faerie Queen II, Fan, Fanny, Farmer's Wife, Flower Garden, Fly, Fortune's Favor, Fortress, Forty Thieves, Four Seasons, Fourteen Out, FreeCell, Frog
G: Gaps, Gargantua (no redeal), Gargantua (one redeal), Giza, Giza II, Golf (Kings on Queens), Golf (Putt Putt), Golf (Traditional), Good Measure, Grounds for Divorce
H: HardCell, How They Run
I: Indian, Intelligence
J: Josephine, Juvenile
K: King Albert, Klondike (draw 1), Klondike (draw 3)
L: La Belle Lucie, Lady Betty, Lanes, Liberty Island
M: Manhattan Project, Manx, Martha, Maze, Milligan Harp, Miss Milligan, Monte Carlo
N: Napoleon's Square, Nationale, Nestor, New York, Number Ten
O: Open Yukon, Osmosis
P: Papa's Canfield, Peek, Penguin, Pile Up, Poker Squares, Pyramid, Pyramid II
Q: Quadrangle, Queen of Italy
R: Rainbow, Rainbow II, Red and Black, Relaxed FreeCell, Relaxed Pyramid, Relaxed Pyramid II, Rows of Four, Royal Marriage, Royal Penguin, Russian Solitaire
S: Salic Law, Salic Law II, Scorpion, Scorpion II, Seahaven Towers, Selective Castle, Siegecraft, Simple Pairs, Simplicity, Sir Tommy, Spanish Patience, Spider (1 suit), Spider (2 suits), Spider (4 suits), Spiderette (1 suit), Spiderette (2 suits), Spiderette (4 suits), Steps, Stonewall, Storehouse, Strategy, Streets and Alleys, Superior Canfield
T: Tabby Cat, The Clock, Thieves of Egypt, Thirteens, Thirty Six, Three Blind Mice, Three Blind Mice II, Three Cells, Thumb and Pouch, Thumb and Pouch 2 Decks, Tournament, Trefoil, Tri-Peaks, Tri-Peaks II, Triangle, Triangle II, Triple Klondike, Two Cells
V: Variegated Canfield, Vertical
W: Wasp, Westcliff, Whitehead, Wildflower, Will o' the Wisp, Windmill
X: X Marks the Spot
Y: Yukon
Z: Zendike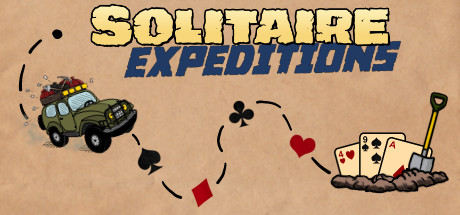 Title: Solitaire Expeditions
Genre: Action, Casual, Indie
Developer:
Quirky Porcupine
Publisher:
Quirky Porcupine
Release Date: 23 Jul, 2022
Early Access Release Date: 18 Jan, 2022
System Requirements
Minimum:

Requires a 64-bit processor and operating system
OS: Windows 7, 10, 11
Processor: 1 Ghz
Memory: 2 GB RAM
DirectX: Version 9.0a
Storage: 400 MB available space
Recommended:

Requires a 64-bit processor and operating system
Solitaire Expeditions Pre-installed – Download file, run, wait for few minutes to download all files from game server (depending on your internet speed), PLAY.

Free Download Solitaire Expeditions Game
Full Game, latest version. Download for Free!